Bestsellers Book Club
Third Thursdays at 6:30 pm at Bridgeville Public Library
Thursday, June 21st
The Bestsellers Book Discussion is a discussion group for adults that will meet each month to talk about a book that is currently (or was previously) a bestseller or considered buzzworthy.
American Fire: Love, Arson, and Life in a Vanishing Land by Monica Hesse
The Washington Post reporter and author of Girl in the Blue Coat documents the trial of a man who was charged with dozens of counts of arson in rural Virginia county, sharing insight into the perpetrator's struggles with addiction, his relationship with his accomplice girlfriend and the impact of the fires on their community. Novelist
Upcoming Meetings:
July 19 – The Dry by Jane Harper
Between Two Libraries: A Book Group for Adults
First Tuesdays from 11:00 am – 1:00 pm, alternating between Bridgeville Public Library and South Fayette Township Library.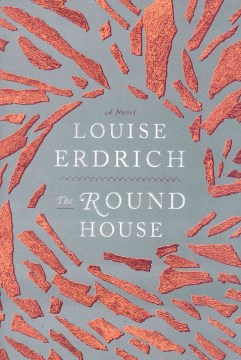 Tuesday, June 5 at 11:00 am
at South Fayette Township Library

All are welcome to participate in any/all of our monthly discussions. Bring a list of books you would like to read and we will vote to create a list of upcoming books.
The Round House by Louise Erdrich
When his mother, a tribal enrollment specialist living on a reservation in North Dakota, slips into an abyss of depression after being brutally attacked, fourteen-year-old Joe Coutz sets out with his three friends to find the person that destroyed his family. NoveList
Cookbook Club
Second Tuesday at 6:00 pm at Bridgeville Public Library (Bimonthly)
Tuesday, June 12th
Channel your inner wizard through cooking!
This month's Cookbook Club selection is The Wizard's Cookbook: Magical Recipes Inspired by Harry Potter, Merlin, The Wizard of Oz, and More.
Choose a recipe from the cookbook, and bring your prepared dish to share with others on the night of the event. We will be talking about food and how we prepared our chosen recipe. Copies of The Wizard's Cookbook are available at the library. Space is limited. Register (including choosing a recipe) at the Circulation Desk. Learn more at Goodreads.
Come have fun, meet friends, and sample FOOD at this enjoyable event!
Check back for the August Cookbook title!