Best Sellers Book Club
Third Thursdays at 6 pm at Bridgeville Public Library
Thursday, August 17
The Bestsellers Book Discussion is a discussion group for adults that will meet each month to talk about a book that is currently (or was previously) on the New York Times Best Sellers List.
Double Whammy by Carl Hiaasen
In big stakes bass fishing tournaments, contestants will do anything to win. Maybe tht's why there is a corpse floating in Coon Bog. Now it's up to R.J. Decker, novice private investigator, to find out who was dying to get the biggest fish. Help comes in the unlikely form of Skink, a half-mad hermit with a taste for road kill. Novelist
Fourth Thursday Book Group
Fourth Thursdays at 6 pm. Locations announced each month.
Thursday, August 24
Join us for lively conversation, good food, and a great book! New members are always welcome.
The Other Wes Moore by Wes Moore
Traces the parallel lives of two youths with the same name in the same community, describing how the author grew up to be a Rhodes Scholar and promising business leader while his counterpart suffered a life of violence and imprisonment. NoveList

Wednesday, August 2nd 
Join us as we sink our teeth into a good mystery while indulging in a great lunch.
Let Me Go By Chelsea Cain
Attending a masked Halloween party as part of his investigation into Jack Reynolds's drug enterprise, Detective Archie Sheridan recognizes the handiwork of killer Gretchen Lowell when one of the guests is murdered, a situation that forces Archie to risk everything and reevaluate the people he most trusts. NoveList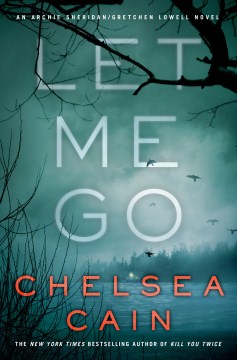 Wednesday, August 23rd 
Butter by Erin Jade Lange
Unable to control his binge eating, a morbidly obese teenager nicknamed Butter decides to make a live webcast of his last meal as he attempts to eat himself to death.
NoveList
Between Two Libraries: A Book Group for Adults
First Tuesdays from 11:00 am – 1:00 pm, alternating between Bridgeville Public library and South Fayette Township Library.
Tuesday, September 5th, at the South Fayette Township Library. 
Bring a snack or lunch and join us. All are welcome to participate in any/all of our monthly discussions.
Bring a list of books you'd like to read and we will vote to create a list of upcoming books.
Defending Jacob By William Landay
Andy Barber has been an assistant district attorney in his suburban Massachusetts county for more than twenty years. He is respected in his community, tenacious in the courtroom, and happy at home with his wife, Laurie, and son, Jacob. But when a shocking crime shatters their New England town, Andy is blindsided by what happens next. His fourteen-year-old son is charged with the murder of a fellow student. NoveList