Bestsellers Book Club
Third Thursdays at 6:30 pm at Bridgeville Public Library
Thursday, July 19th
The Bestsellers Book Discussion is a discussion group for adults that will meet each month to talk about a book that is currently (or was previously) a bestseller or considered buzzworthy.
The Dry by Jane Harper
In this highly acclaimed debut novel by an Australian journalist, Melbourne-based federal agent Aaron Falk receives a troubling note from the father of his childhood best friend: "You lied. Luke lied. Be at the funeral." Against a backdrop of the worst drought the small town of Kiewarra has seen in a century, which is causing financial problems for just about everyone, Falk returns to his hometown for the first time since he was a teen. Even though his expertise is in financial crimes and he hasn't talked to Luke in years, he agrees with his friend's dad: Luke didn't kill his wife and daughter and then himself. Teaming up with Raco, the newly arrived local cop, Falk confronts the fallout of 20-year-old false alibis and a long-ago death. Novelist
Learn more at Goodreads.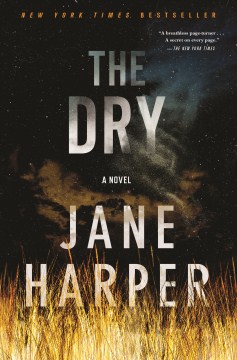 Between Two Libraries: A Book Group for Adults
First Tuesdays from 11:00 am – 1:00 pm, alternating between Bridgeville Public Library and South Fayette Township Library.
Tuesday, July 3 at 11:00 am
at Bridgeville Library

All are welcome to participate in any/all of our monthly discussions. Bring a list of books you would like to read and we will vote to create a list of upcoming books.
Clara and Mr. Tiffany by Susan Vreeland
Hoping to honor his father and the family business with innovative glass designs, Louis Comfort Tiffany launches the Tiffany lamp as designed by women's division head Clara Driscoll, who struggles with the mass production of her creations. NoveList
Cookbook Club
Second Tuesday at 6:00 pm at Bridgeville Public Library (Bimonthly)
Tuesday, August 14th
Celebrate Summer with a Festive Picnic!
This month's Cookbook Club selection is The Outdoor Table: The Ultimate Cookbook for Your Next Backyard BBQ, Front-Porch Meal, Tailgate, or Picnic by April McKinney. Choose a recipe from the cookbook, and bring your prepared dish to share with others on the night of the event. We will be talking about food and how we prepared our chosen recipe. Copies of The Outdoor Table are available at the library. Space is limited. Register (including choosing a recipe) at the Circulation Desk. Learn more at Goodreads.
Come have fun, meet friends, and sample FOOD at this enjoyable event!
Check back for the October Cookbook title!