Best Sellers Book Club
Third Thursdays at 6 pm at Bridgeville Public Library
Thursday, September 21
The Bestsellers Book Discussion is a discussion group for adults that will meet each month to talk about a book that is currently (or was previously) on the New York Times Best Sellers List.
One Kick by Chelsea Cain
Kick Lannigan survived being kidnapped as a child. Now, at twenty-one, determined never to be a victim again, she has reinvented herself. Martial arts and weapons handling are just a few of the skills she has learned over the years. Kick catches the attention of John Bishop, a mystery man with access to unlimited funds, and together they go after a cabal of child pornographers. A read-in-one-sitting, edge-of-your-seat thriller. Novelist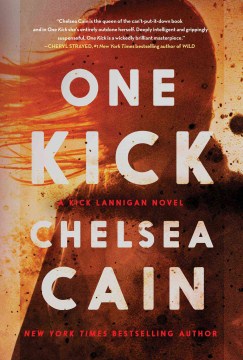 Fourth Thursday Book Group
Fourth Thursdays at 6 pm. Locations announced each month.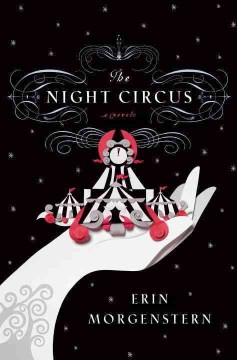 Thursday, September 28
Join us for lively conversation, good food, and a great book! New members are always welcome.
The Night Circus by Erin Morgenstern
A fierce competition is underway, a contest between two young magicians, Celia and Marco, who have been trained since childhood to compete in "a game," in which each must use their powers of illusion to best the other. Unbeknownst to them, this game is a duel to the death, and the circus is but the stage for a remarkable battle of imagination and will.. NoveList

Wednesday, October 4th  
Join us as we sink our teeth into a good mystery while indulging in a great lunch.
Deadly Stakes By J.A. Jance
=Contacted to investigate the gruesome murder of a gold-digging divorcee on behalf of the woman accused of the crime, police academy-trained former reporter Ali Reynolds is simultaneously drawn into another case that could be related to hers and must stop a dangerous killer from striking again. NoveList
Wednesday, September 27th 
The Inexplicable Logic of My Life by Benjamin Alire Saenz
A story set on the American border with Mexico, about family and friendship, life and death, and one teen struggling to understand what his adoption does and doesn't mean about who he is
NoveList
Between Two Libraries: A Book Group for Adults
First Tuesdays from 11:00 am – 1:00 pm, alternating between Bridgeville Public library and South Fayette Township Library.
Tuesday, October 3rd, at the Bridgeville Public Library. 
Bring a snack or lunch and join us. All are welcome to participate in any/all of our monthly discussions.
Bring a list of books you'd like to read and we will vote to create a list of upcoming books.
Light Between Oceans By M.L. Stedman
After moving with his wife to an isolated Australian lighthouse where they suffer miscarriages and a stillbirth, Tom allows his wife to claim an infant that has washed up on the shore, a decision with devastating consequences. NoveList