Best Sellers Book Club
Third Thursdays at 6 pm at Bridgeville Public Library
Thursday, July 20
The Bestsellers Book Discussion is a discussion group for adults that will meet each month to talk about a book that is currently (or was previously) on the New York Times Best Sellers List.
Station Eleven by Emily St. John Mandel
An actor playing King Lear dies onstage just before a cataclysmic event changes the future of everyone on Earth. What will be valued and what will be discarded? Will art have a place in a world that has lost so much? What will make life worth living? These are just some of the issues explored in this beautifully written dystopian novel. Recommended for fans of David Mitchell, John Scalzi and Kate Atkinson. — Janet Lockhart for LibraryReads. Novelist
Fourth Thursday Book Group
Fourth Thursdays at 6 pm. Locations announced each month.
Thursday, July 27
Join us for lively conversation, good food, and a great book! New members are always welcome.
The Dressmaker by Kate Alcott
A spirited woman survives the sinking of the Titanic only to find herself embroiled in the tumultuous aftermath of that great tragedy. Tess is one of the last people to escape into a lifeboat. When an enterprising reporter turns her employer, Lady Duff Gordon, into an object of scorn, Tess is torn between loyalty and the truth. NoveList

Wednesday, July 5th 
Join us as we sink our teeth into a good mystery while indulging in a great lunch.
Alex By Pierre Lemaitre
Police Commandant Camille Verhoeven must learn all he can about a woman with a troubled past if he is ever going to save her from the twisted killer who is holding her hostage. NoveList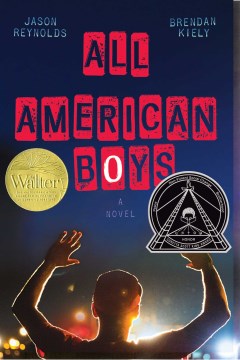 Wednesday, June 28th 
All American Boys by Jason Reynolds
When sixteen-year-old Rashad is mistakenly accused of stealing, classmate Quinn witnesses his brutal beating at the hands of a police officer who happens to be the older brother of his best friend. Told through Rashad and Quinn's alternating viewpoints. NoveList