Bestsellers Book Discussion Group
Third Thursdays at 6:30 pm at the Bridgeville Library
Thursday, January 19
The Zookeeper's Wife by Diane Ackerman
The New York Times bestseller: a true story in which the keepers of the Warsaw Zoo saved hundreds of people from Nazi hands.
After their zoo was bombed, Polish zookeepers Jan and Antonina Zabinski managed to save over three hundred people from the Nazis by hiding refugees in the empty animal cages. With animal names for these "guests," and human names for the animals, it's no wonder that the zoo's code name became "The House Under a Crazy Star." Best-selling naturalist and acclaimed storyteller Diane Ackerman combines extensive research and an exuberant writing style to re-create this fascinating, true-life story—sharing Antonina's life as "the zookeeper's wife," while examining the disturbing obsessions at the core of Nazism. Goodreads
The feature film adaptation will be released March 31, 2017. IMDB.com
Fourth Thursday Book Group
Fourth Thursdays at 6 pm. Locations announced each month.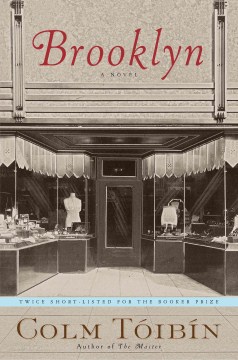 Thursday, January 26 at 6:00
Join us for lively conversation, good food, and a great book! New members are always welcome.
Leaving her home in post-World War II Ireland to work as a bookkeeper in Brooklyn, Eilis Lacey discovers a new romance in America with a charming blond Italian man before devastating news threatens her happiness. NoveList

Wednesday, February 1
Join us as we sink our teeth into a good mystery while indulging in a great lunch.
When Mary Russell meets famous detective Sherlock Holmes, she discovers that he is also a beekeeper. Soon she finds herself on the trail of kidnappers and discovers a plot to kill both Holmes and herself. NoveList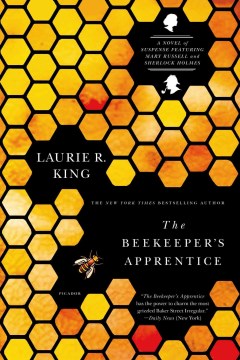 Wednesday, January 25
Wink, Poppy, and Midnight's three separate voices come together to reveal the secrets and mysteries hiding in the woods around their home. NoveList