Best Sellers Book Club
Third Thursdays at 6:30 p.m., at Bridgeville Public Library
Thursday, March 21
The Bestsellers Book Discussion is a discussion group for adults that will meet each month to talk about a book that is currently (or was previously) a bestseller or considered buzzworthy.
Finding Jake by Bryan Reardon
A heart-wrenching but redemptive story of psychological suspense told from the point of view of the father of a boy who is unaccounted for during a school shooting, in the vein of Reconstructing Amelia and Defending Jacob. Novelist
Learn more at Goodreads.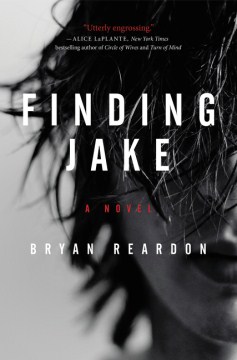 Between Two Libraries: A Book Group for Adults
First Tuesdays from 11 a.m. – 1 p.m., alternating between Bridgeville Public library and South Fayette Township Library.
Tuesday, April 2 at 11:00 am
at South Fayette Township Library

All are welcome to participate in any/all of our monthly discussions. Suggestions for future selections welcome and appreciated.
The Art Forger by B.A. Shapiro
On March 18, 1990, thirteen works of art worth today over $500 million were stolen from the Isabella Stewart Gardner Museum in Boston. It remains the largest unsolved art heist in history, and Claire Roth, a struggling young artist, is about to discover that there's more to this crime than meets the eye. Novelist
Friends of the Library: Cookbook Club
Second Tuesday at 6:00 pm at Bridgeville Public Library (every other month)
Choose a recipe from the cookbook, and bring your prepared dish to share with others on the night of the event. Come have fun, meet friends, and sample FOOD at this enjoyable event!
Tuesday, April 9
Register (including choosing a recipe) at the Circulation Desk or by calling the library.
This month's Cookbook Club selection is Cravings: Hungry for More. A follow-up to Cravings is presented in the form of a culinary diary about the Sports Illustrated model's family life and features healthier, flavor-forward adaptations of recipes for such fare as pancakes, onion dip and banana bread.
Learn more at Goodreads.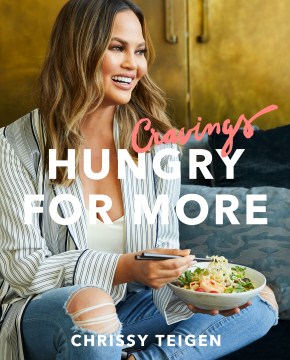 Books N Bites: For Kids in grades 4 – 6
4th Monday of the Month at 6:00 p.m.
Kids in grades 4 – 6 are invited to join us for a monthly book club!  We'll read a different book each month and discuss it while we do fun activities and enjoy a snack.  Books will be available to check out at the library. 
Registration is required
.
Monday, March 25th
When a twelve-year-old evil genius tries to restore his family fortune by capturing a fairy and demanding a ransom in gold, the fairies fight back with magic, technology, and a particularly nasty troll. Novelist
Learn more at Goodreads