Join us on Friday AFTERNOONS at 1:00 p.m. in the library's community room for a free showing of a recent DVD release.
Most Weekly Movies will be shown in the afternoon throughout January, but will return to evenings (6:30 p.m.) in the spring.
January 3 :
Judy
Legendary performer Judy Garland (Renée Zellweger) arrives in London in the winter of 1968 to perform a series of sold-out concerts.
IMDB.com
Run Time: 1 hr 58 min
Rated: PG-13
January 10 :
The Peanut Butter Falcon
Zak runs away from his care home to make his dream of becoming a wrestler come true.
IMDB.com
Run Time: 1 hr 37 min
Rated: PG-13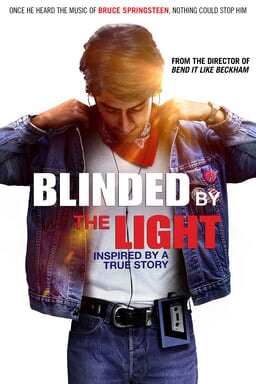 January 17 :
Blinded by the Light
In England in 1987, a teenager from an Asian family learns to live his life, understand his family and find his own voice through the music of American rock star Bruce Springsteen.
IMDB.com
Run Time: 1 hr 58 min
Rated: PG-13
January 24 :
The Addams Family (2019)
* Family Movie Night 6:30 p.m.*
The eccentrically macabre family moves to a bland suburb where Wednesday Addams' friendship with the daughter of a hostile and conformist local reality show host exacerbates conflict between the families.
IMDB.com
Run Time: 1 hr 26 min
Rated: PG
January 31 :
Harriet
The extraordinary tale of Harriet Tubman's escape from slavery and transformation into one of America's greatest heroes, whose courage, ingenuity, and tenacity freed hundreds of slaves and changed the course of history.
IMDB.com
Run Time: 2 hr 5 min
Rated: PG-13